We believe in teaching skills that go beyond the ballgame.
Under the leadership of Rex Gonzalez and a team of professional coaches, T-Rex players gain experience that will carry them throughout their baseball career and into adulthood.
about the club
Find out about our organization, mission, and our methods.
TRYOUT FOR T-REX
Register for tryouts to play for the T-Rex baseball club.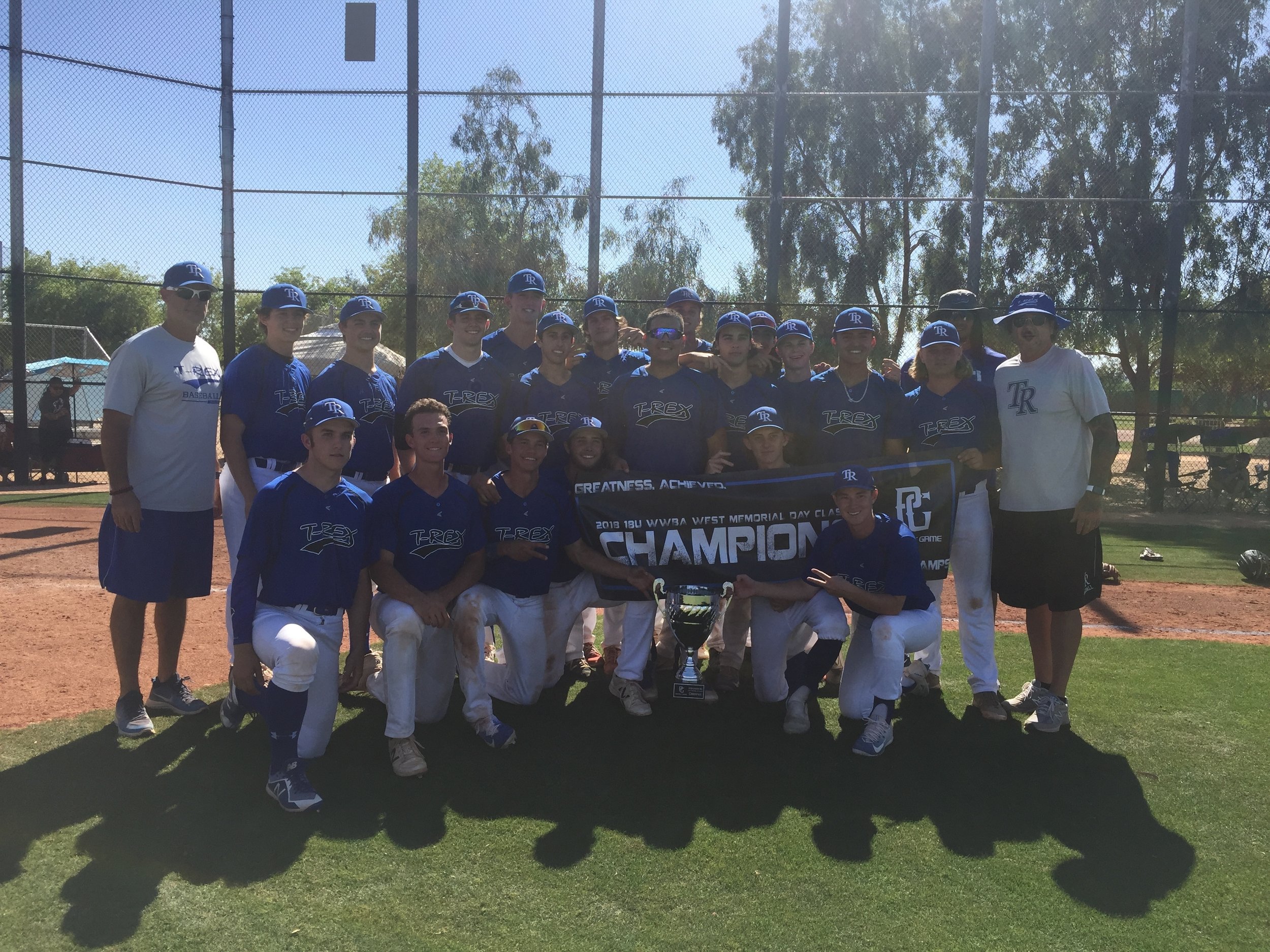 T-Rex Wins the 18U Perfect Game West Memorial Day Classic
Three T-Rex teams competed in the Memorial Day tournament. All the three teams combined went 14-2 for the weekend.
T-REX BASEBALL CLUB IN THE NEWS